Solarheat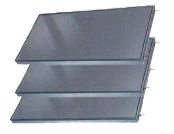 We supply and fit solar panel systems that can provide both domestic hot water and contribute to space heating.
These can be installed in combination with the wood  boilers whereby they both provide heat into a common storage or buffer tank. Alternatively, they can be installed with an existing heating system with the buffer to allow for the installation of a wood system at a later date.  
The choice of panel type will depend on customer preference, site parameters such as available space, panel orientation and pitch, the desire for a greater space heating for the sun and cost/quality of the system.

Some example systems include: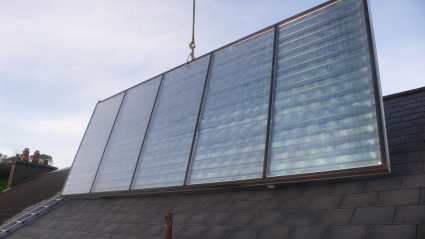 Harbour View B&B, Bantry, Co. Cork - MiniQ boiler,1500ltr buffer and Arcon 12.5m2 single module Flat Plate Collector (Commercial Panel installed under Re-Heat Program) - more details to follow.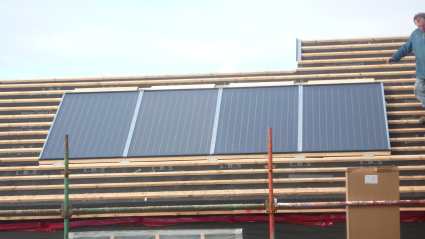 New timber frame house, Carrigtwohill, Co. Cork - Effecta log Boiler, 2 x 750ltr buffers and 4 x Sonnenkraft IDMK panels - more details to follow.
Restoration of house in Ardmore, Waterford - MiniQ Boiler with 2 x 750ltr buffer buffer with AMK Solac Evacuated Tubes (historical society restricted the area of panels)
 - more details to follow.

Please see
OR
Please contact us for options.
At present we use flat panels from Arcon and evacuated tubes from AMK-SOLAC.
All our systems are supported by the Green Homes Scheme or for Commercial systems The Reheat Program
---
Submenu
---